Yes, we all know that October 3rd is an iconic date in pop culture because it commemorates the day Aaron Samuels asked Cady Heron for the date. For those of you who might not be hip, it's actually been officially labelled as Mean Girls day.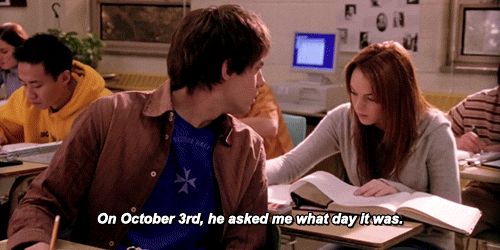 Tania's Teahouse is one of the cutest, pinkest and most instagrammable coffeeshops that you'll find in Dubai. Therefore, it's only fitting that they celebrate October 3rd by giving a 10% discount to any customers that wear the preffered dress code, anything in the color PINK.
Make sure you head over at any time between 8am to 10pm, to find several drinks and dishes inspired by the endless list of quotes from the movie that we all know by our heart. You might even get lucky enough to get one of those amazing, diet friendly Kalteen Balls that Regina George ate non stop throughout the movie 😉
The cafe is seriously committing to the theme as it's promised to decorate the place with Mean Girls inspired memorabilia and blast the famous soundtrack throughout the day. If you're like us and an avid watcher of the movie, then you know you can't miss out on this day! Mark it in your calendar…October 3rd!
---