Falling on the day after Thanksgiving, Black Friday is essentially a shopping frenzy fueled by deals and discounts that often last right up until Cyber Monday. For the first time ever, from November 24 to 27,  Fever is entering the sales extravaganza to offer a fabulous deal on the highly popular Wizard of Oz 360° experience. The immersive exhibition takes visitors on a magical adventure through the world of Oz using state-of-the-art technology. Head off to see the wizard and follow the yellow brick road straight to this dazzling Black Friday deal!
Jam-packed with mythical munchkins and flying monkeys, The Wizard of Oz tells the story of Dorothy and her canine companion Toto – a lovable duo who find themselves lost in the magical Land of Oz. Just like in the story, this immersive experience takes visitors on a fun-filled journey to defeat the Wicked Witch of the West and meet some interesting friends along the way.
Step into the magical world of Oz at this unique exhibition that pays homage to the iconic Wizard of Oz novel and movie. The event will be taking place at TODA – an innovative exhibition space where this groundbreaking 360° experience awaits. VR technology will allow you to delve into the story of the Tin Man, and you can venture into an enchanted forest where creatures come to life through the power of cutting-edge technology. Get ready to join Dorothy and Toto on this thrilling adventure through enchanting worlds and relive some of your favourite moments from the movie.
🎟️BF40
💸40% discount available. 
The fun-filled Wizard of Oz 360° Experience puts a modern twist on the classic 1900 novel and subsequent film. Thanks to state-of-the-art projections and VR, characters that we know and love including Dorothy, Toto and the Tin Man come to life, and guests can walk through the shimmering gates of Emerald City before exploring every inch of Oz. This magical experience is suitable for all ages, making it the perfect gift to treat your family and friends. So get your tickets to this unforgettable immersive experience at a discounted price this Black Friday using code BF40.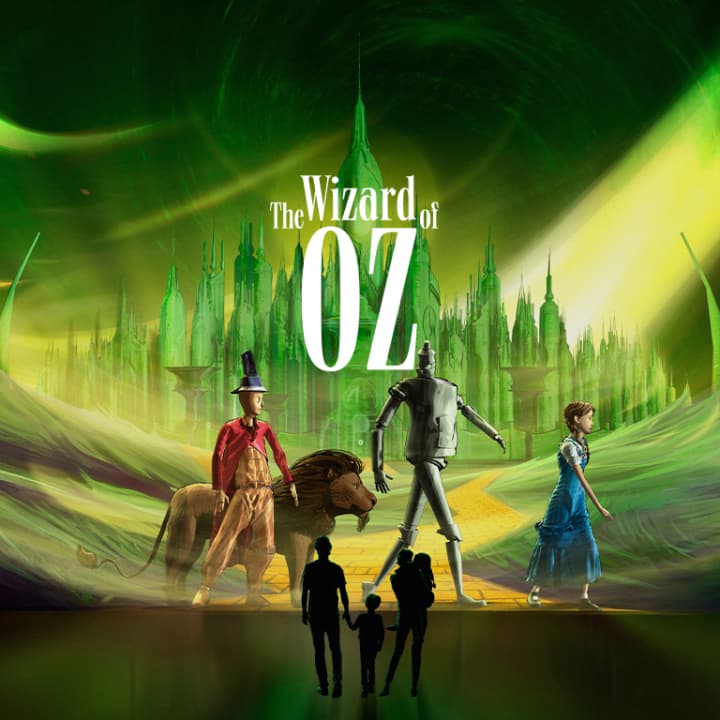 ---