Experience Paula Rodríguez, one of the most sought-after flamenco dancers in Spain, live on stage from November 10. Authentic Flamenco at Zabeel Theatre brings together award-winning professionals for an unforgettable performance with stunning vocals, instruments, and dancers. Tickets for this  incredible production are now on sale. After sold-out shows around the world, we suggest you secure your tickets soon ¡Ole! 
The Royal Opera of Madrid, one of the most notable art institutions, is bringing a taste of Spain to Dubai. For a limited time only you will get to see the internationally acclaimed flamenco dancer, Paula Rodríguez, perform on stage. The production was created by the award-winning dancer and choreographer Amador Rojas, and includes a variety of other outstanding Spanish artists.
Flamenco has a rich history that is intertwined with Spanish culture, including elements from various regions and influences. The art form is an incredible example of how music and dance can tell complex stories. To see this performed live, is an incredible experience.
There are very few places in the world where you can see flamenco danced by Spanish Flamenco dancers. Usually you would have to travel to Spain in order to experience this novelty. Now, at Zabeel Theatre, Dubai residents have the unique opportunity to see this passionate and emotive dance style without leaving Dubai. 
Tickets for Authentic Flamenco start at 160 AED depending on the seating option. The show is a family-friendly event, but individuals under the age of 16 should be accompanied by an adult.
Prepare to be captivated as you are swept away by the sounds of Spanish Guitar and the sight of professional dancers. The intricate footwork, graceful hand movements, and expressive body language all work together to create a performance you won't forget.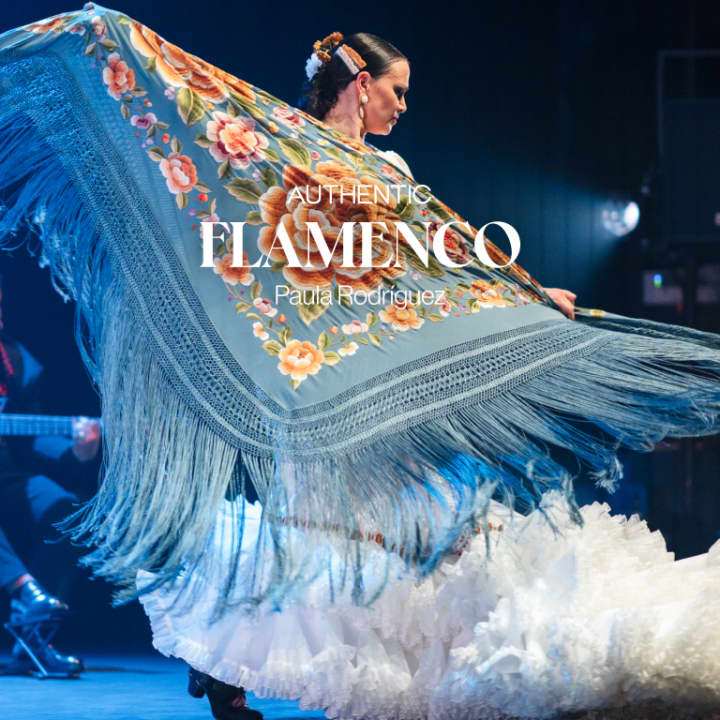 ---