We've got news that will make your eyes light up: the acclaimed Candlelight Concerts will illuminate Dubai very soon! The popular concert experience has enchanted audiences in over 100 cities with its one-of-a-kind take on classical music. Besides conducting classical music concerts in off-beat locations like cinemas, historical sites and neighborhood restaurants that let you discover hidden gems in your city, the Candlelight series is also legendary for reimagining pop hits and dance music as soulful classical covers. Safe to say, this concert series is brimming with genres that will appeal to every kind of music lover.
Don't just take our word for it. In the past, London's Swifties have been entranced by Taylor Swift's encore-worthy hits, Amsterdam has rocked out to classical variations of AC/DC's bangers, Singapore has been awed by classical tributes to Queen, and New Yorkers have been held in thrall by pared-down instrumental renditions of Queen B Beyonce's greatest hits.

Dubai is no stranger to concerts, with one or two taking to the stage every other week. But without a shadow of a doubt, the Candlelight Concerts' lit atmosphere (pun, highly intended) is unrivaled. It's not just lip service; you're in store for an otherworldly ambiance that'll captivate both your eyes and ears. Illuminated only by the glow of hundreds of LED candle lights, some of the most accomplished solo pianists, violinists, string quartets, and jazz bands will perform setlists that range from Vivaldi's Four Seasons to the Beatles' Hey Jude.


So which artists should Dubai's music lovers keep their ears perked for? We have a roster of enigmatic concerts to look forward to, starting off with a dreamy open-air concert dedicated to Frederic Chopin's best works on October 28. So snap up your tickets now!

The romantic French-Polish composer's enchanting music will be brought to life by Dubai-based pianist Aldo Dotto at Aloft Dubai Creek's outdoor cinema. The venue has a retractable roof that opens up, so you'll be enclosed by a canopy of stars above and a carpet of candles beneath while Aldo serenades you with Chopin's melodious concertos. Your Instagram is going to be on overdrive capturing this surreal concert's magic.
Don't know the first thing about classical music? This concert is still one for you as Aldo will interact with the crowd in between sets, weaving in trivia about Chopin, the inspiration behind his music, and other interesting tidbits from his life. There'll be two performances on October 28, one at 7pm followed by another at 9pm. This intimate 65-minute experience is going to be a musical journey in every sense of the term, so help yourself to tickets now before they sell out!
Candlelight: A Tribute to Queen at Queen Elizabeth 2
March 3, 2023 7:00 pm
From AED150.00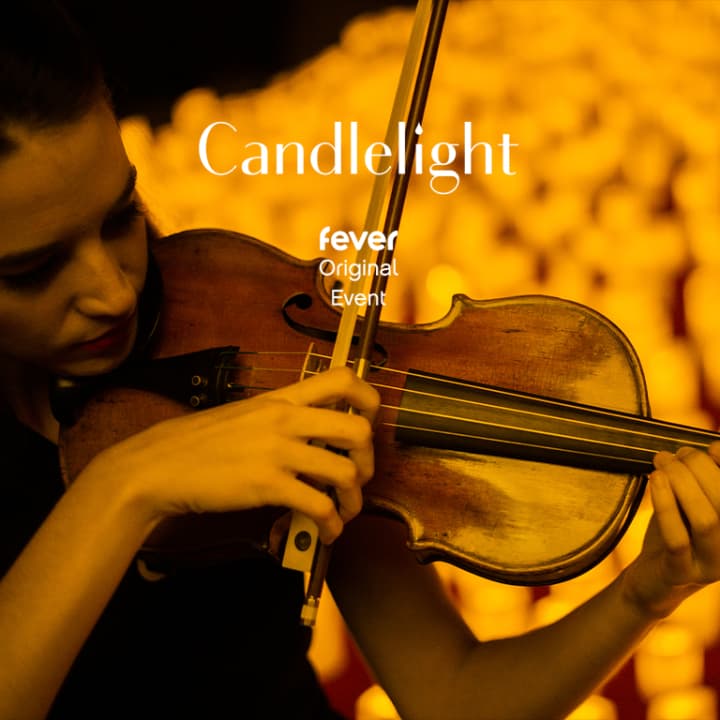 Candlelight: Vivaldi's Four Seasons at Queen Elizabeth 2
March 5, 2023 7:00 pm
From AED150.00
---